We look forward
to seeing you
Experience our beautiful setting and warm welcome as you arrive at the Glass Barn. Drive up the Beech tree-lined lane to be astonished at the vistas on arrival.
We have been awarded overall winners of IWC Cellar Door of the Year twice running for our Tour, Talk, Tasting and experience of the Glass Barn. Join us.
At the moment, we offer our tours by appointment and will soon have special open days planned for which you can pre-book
10 Gold Medals, 5 Silver Medals 2015-2020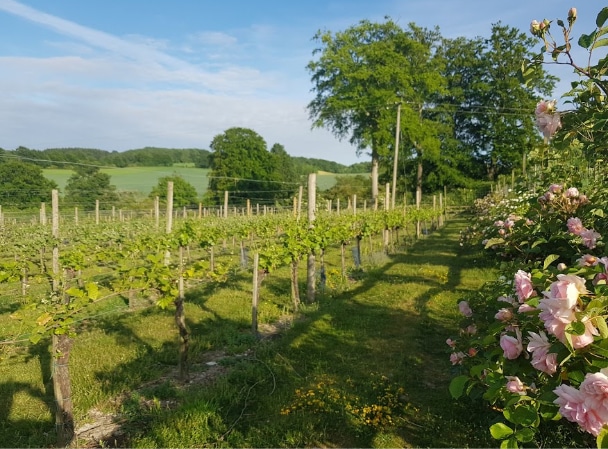 Experience High Clandon's celebrated tour, Cellar Door of the Year winners twice running.
Includes a fascinating talk by the owners Sibylla & Bruce, tour of the gardens and vineyard, experience the atmospheric Glass Barn, view the works of art on display and taste our vintage-only Cuvée, Liqueur, Gin and Honey.
From our Glass Barn, view the glorious vistas across the Surrey Hills AONB, and the terroir of High Clandon's tiny exquisite vineyard.
Tours last approximately 1 ½ hours.
Please note: 10 people max. For larger groups please contact us.
18th July – 1st August 2021
11.00am – 4.00pm
Celebrating the 2016 vintage release. With over 150 works of art on show in the spectacular gardens, vineyard, wildflower meadow and Glass Barn at High Clandon Estate Vineyard in the glorious Surrey Hills setting. This event supports Cherry Trees charity and marks the launch of High Clandon's latest vintage Cuvée.
The owners, Bruce and Sibylla Tindale, ask for £5 per person donation for Cherry Trees with a percentage of sales of art and wine to go to Cherry Trees as well.
The NGS day on Sunday 25th July will be busy. Please book separately for this day on the yellow link above.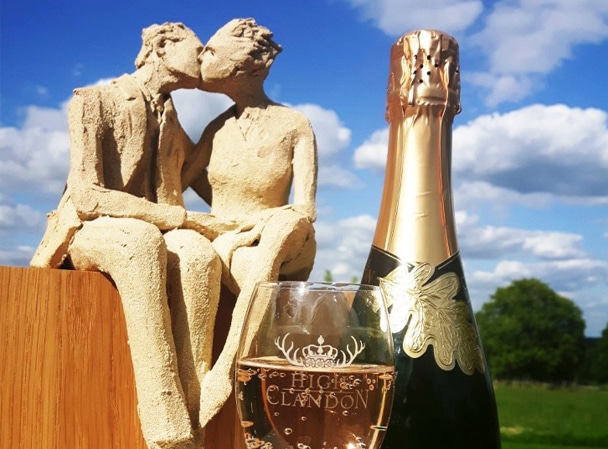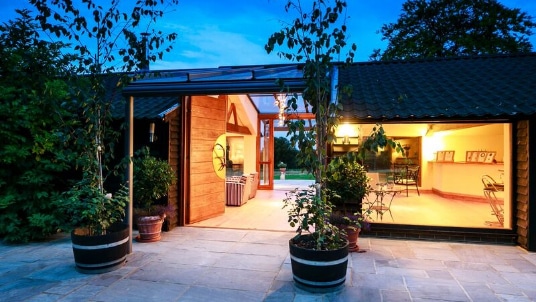 Fabulous. Perfect for smaller intimate gatherings. The intimate wedding. The birthday celebration. A company gathering. 70 people cocktail style or 30-40 seated.