High Clandon Estate Vineyard was founded in 2004 by Sibylla and Bruce Tindale.
Both have a passion to create the quintessential English Quality Sparkling Wine and the belief that a small hand-manicured vineyard can produce an exquisite English cuvée. The terroir – that mystical marriage of soil, of locale, of climate and cultivation – producing the best grapes, ripened to perfection, combined with the best wine-making results in 'the expression of perfection' in their Cuvée.
Sibylla is a lover of great champagnes and believes that the best of English sparkling wines can surpass those of France. She has completed courses in Viticulture and Oenology at Plumpton College. Bruce is the vineyard expert with a Bachelor of Science (Hons) 1st Class in Viticulture and Oenology from Plumpton College and Chaired the organising committee for England's first-ever hosting of the International Cool Climate Wine Symposium in 2016 held in Brighton. He has been on the board of WineGB 2018 – 2022.
The High Clandon Estate Vineyard encompasses two other ventures – its own honey from bees thriving on the English wild-flower meadow abutting the vineyard; and truffles from their secret truffiere – a truffle orchard planted in 2004 with oaks and hazels from which it harvests Burgundian Truffles (Tuber uncinatum). Autumn 2019 yielded England's biggest truffle weighing in at 604g.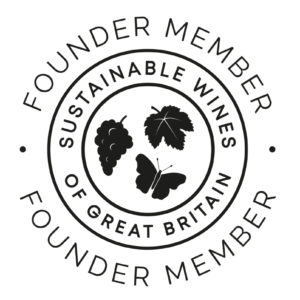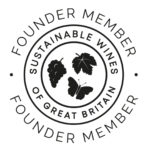 Sustainability
High Clandon is proud to be a Founder Member of Sustainable Wines of Great Britain.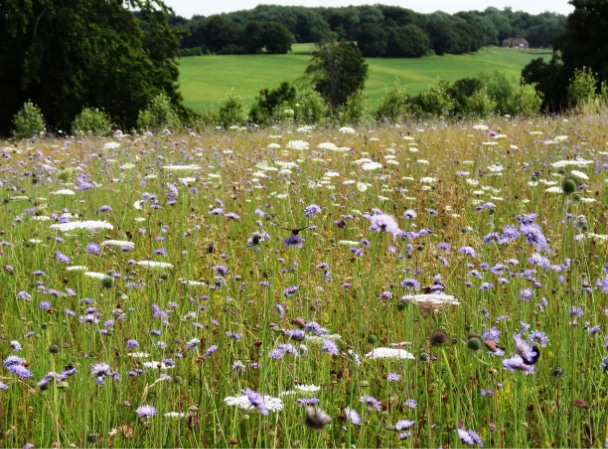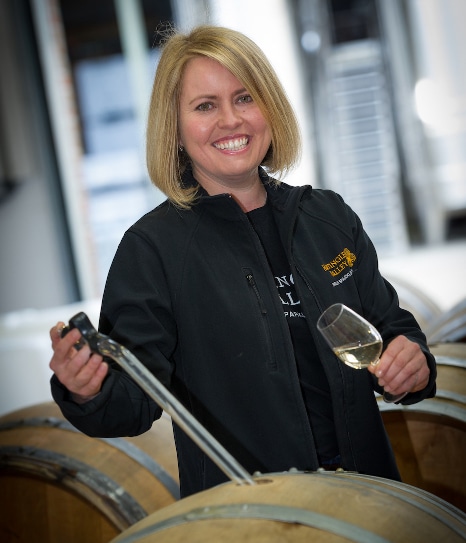 Emma Rice now crafts our Quintessence. She is an award winning winemaker, awarded Winemaker of the Year in both 2014 & 2016, and director of the Hattingley Valley Wine Estate.
Terroir – that mystical marriage of soil, of climate, of geology, of viticulture – which influences our grape character and quality. High Clandon Estate Vineyard lies high on the Surrey Hills, on the chalky limestone in an Area of Outstanding Natural Beauty – the perfect geology for our Quintessence.
Soil, Climate, Geology and Viticulture
The chalky lime-stone at High Clandon is the same geological stratum as that of the Champagne region and the ideal geology for our English sparkling wine made in the champagne-style. Being chalky, forces the vines to struggle and yet counter-intuitively, magnificently enhances grape flavours.
Our hills face South East which helps to capture and concentrate sunlight and ripen our grapes optimally, and also protects them from debilitating spring frosts. And our viticulture interventions with much hand-manicuring of the vines and grapes result in full –flavoured, ripe grapes. We are not interested in volume and focus solely on quality berries to produce our long-aged elegant vintage sparkling wines.